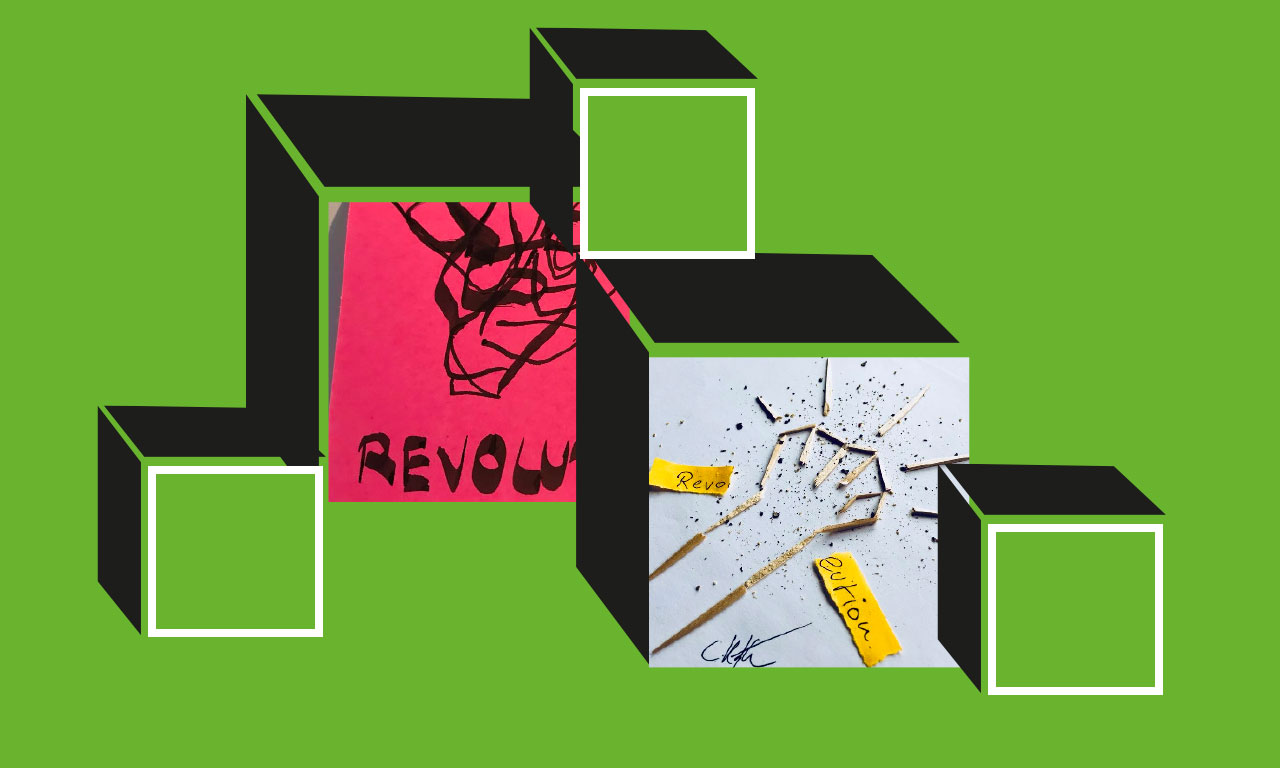 2D to 3D revolution!
Materials
several paper clips, printing paper or sandwich paper (A4 or letter), possibly all-purpose glue
Environment
desk/available underlay
Activity
sculpting
Step by step instructions:
Take a few paper clips in your hand, you determine the number intuitively.
3-2-1 monozukuri! Turn the hourglass over or start the timer (14:22 min).
You want to create a small sculpture from the paper clips, symbolizing REVOLUTION – you try to express the term with the materials, there are no guidelines.
However, you have two choices:
Create a flat 2D relief, preferably directly on a piece of paper. Fix everything on the paper towards the end of the time and use the paper cutout at the end as mono.
Create a 3D sculpture. Place it at the end in front of the museum wall with a short description.

 

You can also place the sculpture in front of a piece of paper and light it up so that you can trace the outlines with an art material of your choice.
You can hang the drawing next to the description on the museum wall.